Recruitment ecosystem and EB for the IT industry
Throughout the recruitment process, we identify and provide you with candidates from many sources!
IT-Leaders database
IT-Leaders Job Board
Promotion in social media
Employer Branding
LinkedIn, Facebook, GitHub
Networking and references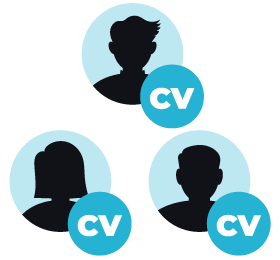 IT-Leaders database
Immediately after activating the offer, we start Matching on our platform! IT-Leaders is an IT community for over 21,000 IT specialists! Every day, every process is joined by new candidates who we match to your recruitment.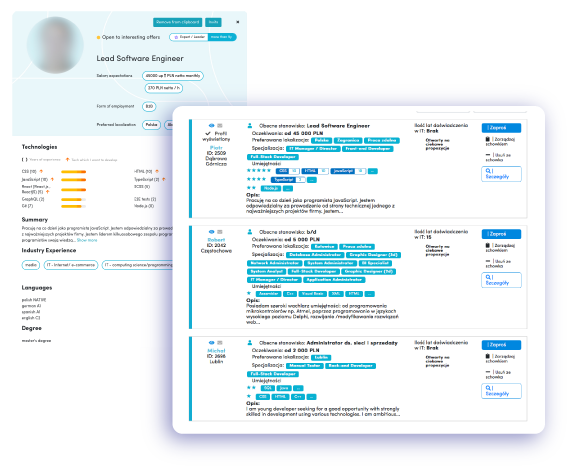 IT-Leaders Job Board
We publish each advertisement on an external jobboard, thanks to which the offers reach thousands of additional candidates every day. Over 50% of all applications are jobboard applications.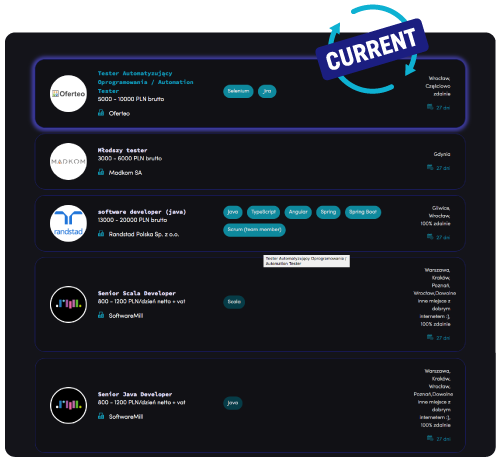 Promotion in social media
We actively promote offers on social media groups that we manage (including Facebook, LinkedIn), gathering over 120,000 IT specialists.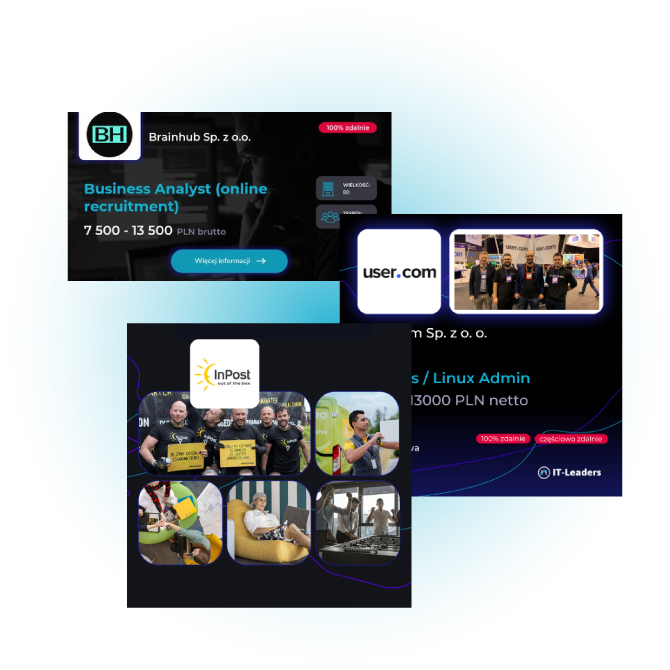 Employer Branding
We strengthen the image of your brand in social media: we promote teams, values, and organizational culture (regarding packages).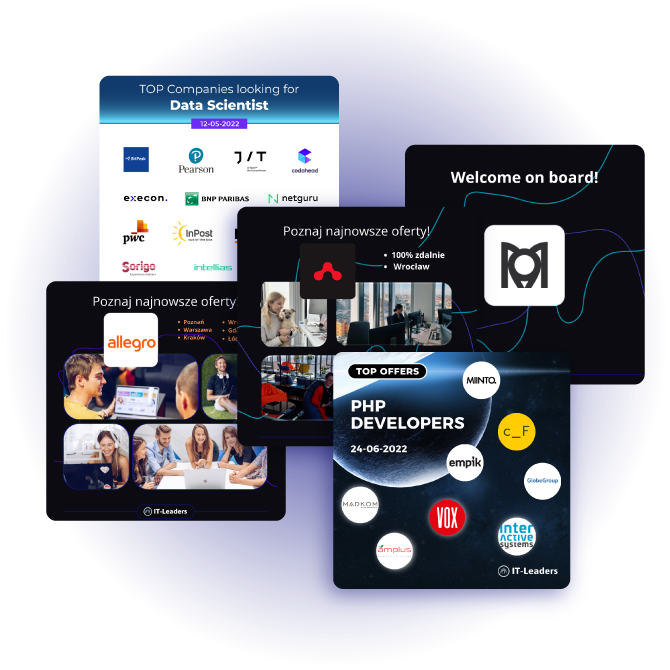 LinkedIn, Facebook, GitHub
Every day we monitor the status of your recruitment and, if necessary, take additional steps to acquire new candidates from outside the platform.

Networking and references
IT-Leaders is a huge network of contacts. We use it in your processes.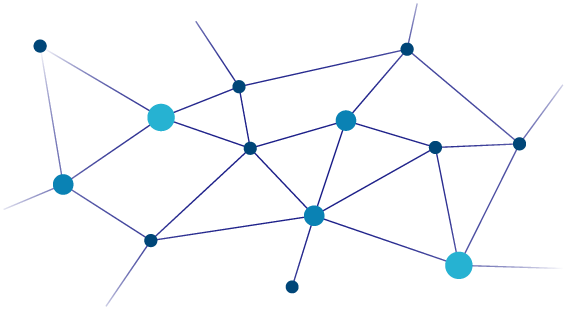 Specialists on the platform
23 005
IT-Leaders brings together specialists from various IT areas. The platform allows them to define their technological skills and expectations when changing jobs, thanks to which you can quickly identify the candidates you are interested in and do not waste time talking with mismatched people.
Areas of specialization
Embedded
AI / Machine Learning
DevOps
ERP
IT Security
Technical Support / Helpdesk
SAP
Technical Manager / PM / PO / SM
Design
VR / AR
Data Analysis
Mobile solutions
Programming / Developing
BY RECRUITING ON THE PLATFORM, YOU RECEIVE:
Contact with candidates on the platform
The IT-Leaders platform reverses the traditional roles of Candidate - Recruiter: Candidates create a technical profile, set their financial expectations and work preferences, and companies apply to them by submitting tailored offers.
Selection of a candidate is quick - financial expectations are known in advance, so you do not waste time talking with mismatched people.
Publication of job offers

Just like classic job boards, we promote every offer. Both registered and unregistered users can apply for it.

Promotion of the offer among the IT-Leaders community

Promotion on each Specialist profile registered in the platform - we present your offer to the largest community of IT specialists.

Promotion in Social Media

Promotion on groups managed by us on Social Media, incl. on Facebook and LinkedIn, bringing together over 80,000 IT specialists.
How it's working?
2. You activate the package

After analysis and consultation with your Guardian, you choose a tailored recruitment package.

3. You analyze
the candidates

You search the database of IT specialists adequate to the offer of candidates and invite them with one click.

4. You choose the employee

You go to recruitment interviews with candidates who have responded positively to the invitation. You hire the best. Save time and resources

70% of people respond to the invitation within 48 hours. Easy and quick access to the largest database of IT specialists in Poland.

Matching

Thanks to the advanced matching filters, the system presents only those specialists who meet your criteria. There is no room for a recruiter's selection mistake.

You are only browsing technical profiles

You can compare candidates according to the same criteria (including technological status and financial expectations).

Employer branding

Free promotion of the company among the dynamically growing IT-Leaders community.