Recruitment - active for 30 days
Standard
550

PLN / 30 days
550 PLN / 30 days
---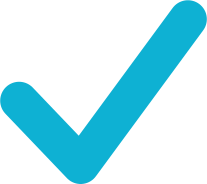 Possibility to invite
to 10 candidates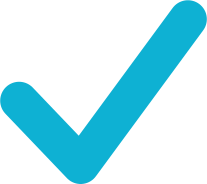 Publikacja na zewnętrznym Jobboardzie IT-Leaders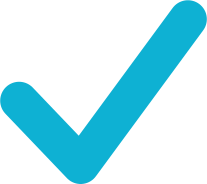 Promocja oferty na kontach użytkowników platformy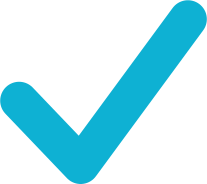 Możliwość dodania do 1 lokalizacji oferty
Comfort
890

PLN / 30 days
690 PLN / 30 days
---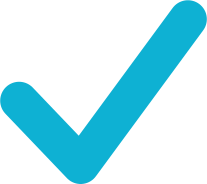 Matching z kandydatami z bazy IT-Leaders – wysyłka zaproszeń do 30 kandydatów (proces wspierany przez konsultanta)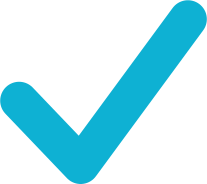 Publikacja na zewnętrznym Jobboardzie IT-Leaders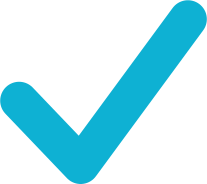 Promocja oferty na kontach użytkowników platformy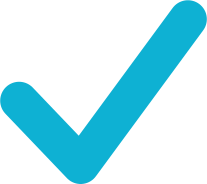 Rozszerzona promocja w kanałach Social Media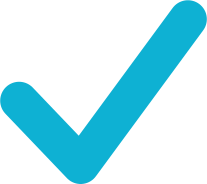 Dedykowany Opiekun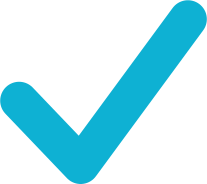 Możliwość dodania do 3 lokalizacji oferty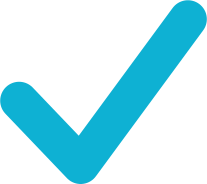 Gwarancja min. 1 CV
Recommended
Business
1390

PLN / 30 days
1190 PLN / 30 days
---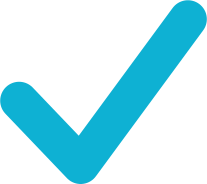 Matching z kandydatami z bazy IT-Leaders – wysyłka zaproszeń do 50 kandydatów (proces wspierany przez konsultanta)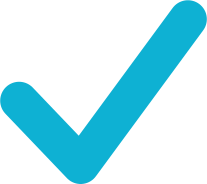 Publikacja na zewnętrznym Jobboardzie IT-Leaders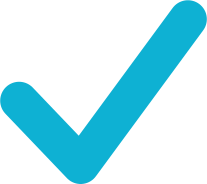 Promocja oferty na kontach użytkowników platformy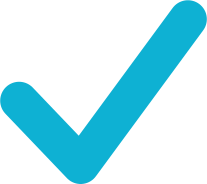 Rozszerzona promocja w kanałach Social Media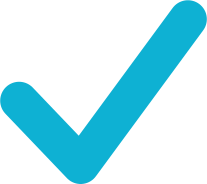 Dedykowany Opiekun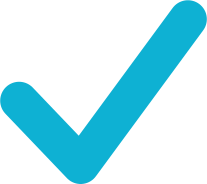 Indywidualna konsultacja i wsparcie w stworzeniu wyróżniającej oferty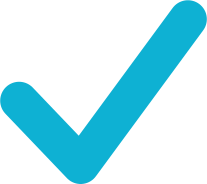 Reklama sponsorowana w SM (gwarantowana il. wyświetleń min. 10tys)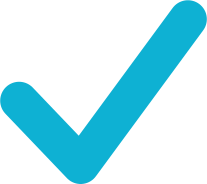 Możliwość dodania do 5 lokalizacji oferty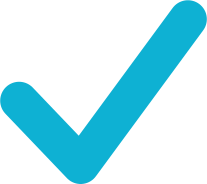 Gwarancja min. 2 CV
*
- The condition of the guarantee is that the offer includes the salary range in line with the labor market standards. The guarantee means that if you do not obtain 1 (or 2) CVs free of charge we extend the recruitment for another 30 days.
COMFORT, COMFORT PLUS and BUSINESS bundles allow you to conduct more recruitments at the same time. The bundle is each time active for 60 days.
Comfort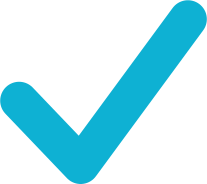 Pakiet do 4 rekrutacji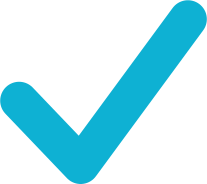 Possibility to invite
to 120 candidates
Comfort PLUS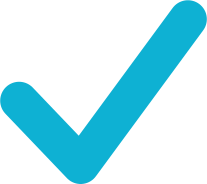 Pakiet do 7 rekrutacji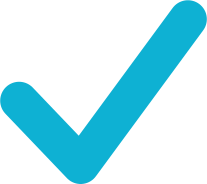 Possibility to invite
to 210 candidates
Business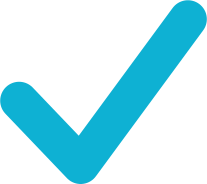 Pakiet do 15 rekrutacji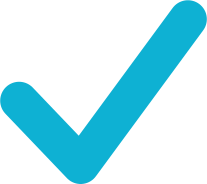 Possibility to invite
to 450 candidates
Dla wszystkich pakietów zapewniamy: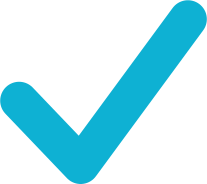 Publikacja na zewnętrznym Jobboardzie IT-Leaders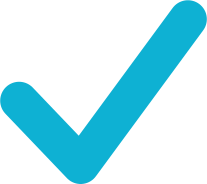 Dedykowany Opiekun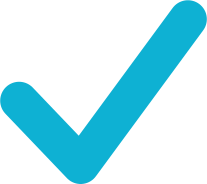 Rozszerzona promocja w kanałach Social Media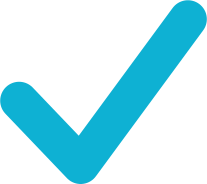 Integracja z ATS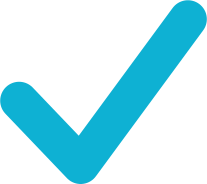 Wsparcie Działu Talent Acquisition w docieraniu do kandydatów
1800

PLN / 30 dni
1800 PLN / 30 dni
2900

PLN / 30 dni
2900 PLN / 30 dni
5600

PLN / 30 dni
5600 PLN / 30 dni
Rekrutacja Basic PRO
Dedykujemy ją tym klientom, którzy oczekują więcej od klasycznej rekrutacji i chcą zmaksymalizować efekty przy zmniejszeniu nakładów pracy wewnętrznych Działów HR. Tworzenie wizytówki pracodawcy, jak i ogłoszenia w platformie również bierzemy na siebie!
Direct Search - wielokanałowy sourcing, w tym m.in. własna baza IT-Leaders, Linkedin
Pakiet Business na platformie www.it-leaders.pl
Promocja oferty w mediach społecznościowych: FB, LinkedIN. (Zarządzamy grupami 'Praca IT' skupiającymi ponad 120 tys. Specjalistów z branży IT – tam też prezentujemy Państwa ofertę)
Współpraca z Uczelniami (kierunki IT, pokrewne) – dotyczy ról stażowych i juniorskich.
Czas trwania projektu - 30 dni
Koszty i rozliczenie
Opłata podstawowa: 3000 zł + VAT
Więcej informacji u Państwa Opiekuna lub: hello@it-leaders.pl
Recrutation PRO
Dedicated recruitment service for companies with limited HR resources
Comprehensive recruitment by experienced recruitment consultants
Methods used: direct search (IT-Leaders platform, LinkedIN, StackOverflow, Github)
3x30 days job offer promotion and company's business card on our website www.it-leaders.pl
Job offer promotion campaign in social media
Success fee per successful recruitment
Willing to know more details?
Call us +48 886 629 050 or write: hello@it-leaders.pl
By recruiting on the platform you get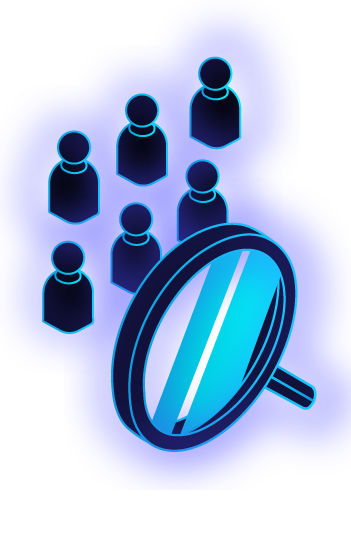 Access to the largest database of candidates
Quick and direct contact with candidates from the dynamically growing IT-Leaders database.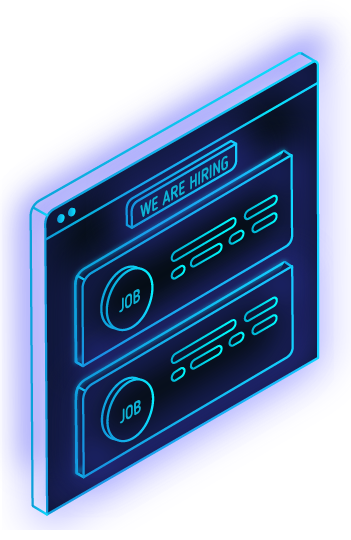 Publications of the external offer (job board)
We publish each offer on our external job board, thanks to which we present it to thousands of new people every day.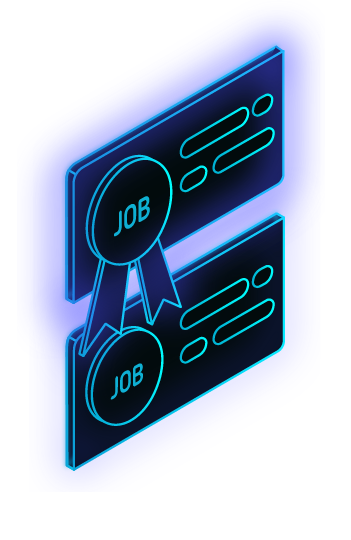 Promotion among IT-Leaders users
We promote your offers on each profile of a registered user - we present them among the largest community of IT specialists in Poland.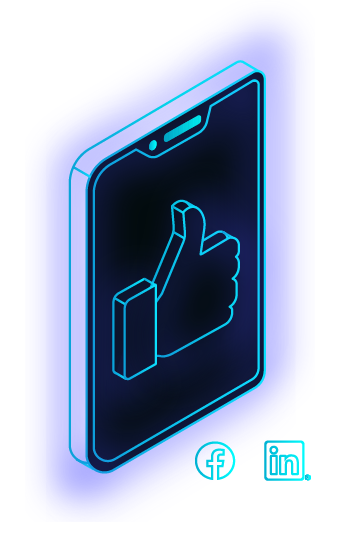 Promotion in Social Media
We actively promote offers on social media groups managed by us (including Facebook, LinkedIn), gathering over 110,000 IT specialists.
IF YOU ARE INTERESTED IN A LARGER NUMBER OF PACKAGES, PLEASE CONTACT US, WE WILL PREPARE AN INDIVIDUAL OFFER ADAPTED TO YOUR NEEDS.
Call me
+48 886 629 050 or write to us at
hello@it-leaders.pl